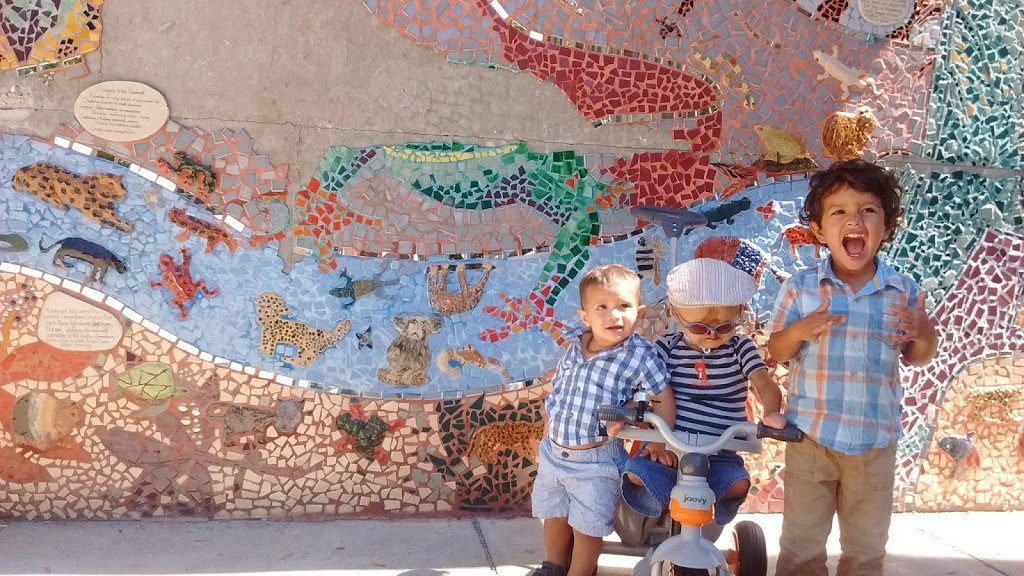 I reckon I am a bit overdue here, but our family has moved to Philadelphia! We moved about 3 weeks ago and are quite impressed with this amazing state. We are surrounded by beauty in our backyard and neighborhood. We have incredibly kind neighbors who are growing accustomed to seeing our boys barefoot running down the street all hours of the day.
When we moved from India I did not believe I would find a more wildly beautiful dwelling place. Then we had a magnificent spread of a backyard in Jacksonville, Florida. We built a hammock city sprawled across a massive oak tree and had a yard that wrapped around the house with a massive white wall and iron gate that made it feel nearly majestic (minus the leaking sewage pipe that bursted and made me feel more like I was walking an open sewage street in Bijwasan, India). But for the most part, that house surprised me with its beauty. So then we left and I bemoaned that surely it would never happen again. Alas, our rental house here in Pennsylvania is more than I could have asked for. We even have a hydrangea bush! We had a hydrangea bush around the corner of our last home in India and I learned from a sweet friend the beauty of savoring even the dead hydrangea blooms for they create a beautiful table piece long after the spring has passed. So I now have 5 vases of browned, fragile hydrangea blooms around our home that will last a long while. There are hints of a few rose bushes, a cherry blossom, and other promising trees that I believe will be a glorious awakening for us, if we survive the heavy winter ahead.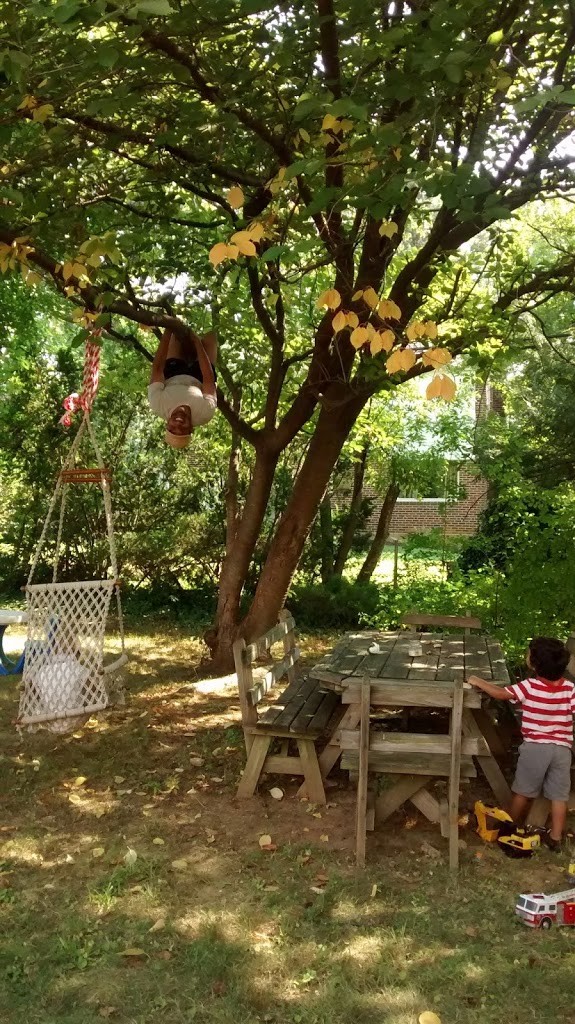 If you are wondering why we moved, allow me to explain/remind you;)
Raja is studying at a school up here called Westminster Seminary. Raja did medical school and residency in Psychiatry and is very passionate in the field of Psychiatry. However, in recent years he has been deeply impacted by the world of Biblical Counseling. There have been some neat partnerships over the last few years with Biblical Counseling and Mental Health across India. So we are here for at least 4 years for Raja to pursue a Masters of Divinity in Counseling. We are excited for the years to come and anticipate much glory and adventure along the way. Of course, we know there will be challenges and it will be an interesting season to balance family, school, and work. But we trust that our God began the work in our family and that He will be faithful to sustain us each step of the way. It has been an emotional year as we grieved those we love back in India, but we treasure the ability to be in touch with them and the rest we can have in His assurance that He was there long before us and will be there long after us.
Adam has been loving life in Philly. To be honest, he has had a pretty tough year. I do not know that we have gone longer than a month without him being sick, however, he has been healthier and happier this last 1.5 weeks than in maybe 2 years? I am not even kidding. Like, he wakes up happy, he plays hard all day, and then he goes to bed laughing. That is NOT typical behavior that we can remember. We have been going out on outings and has ENJOYED them. That is huge and we are grateful. We have discovered amazing parks and trails and restaurants and all our boys are enjoying them too.
One role that Elliot and Rohan have unknowingly found themselves in is the role of scouting. They are to Adam what Joshua and Caleb were to Moses. They scout out new places to evaluate if they would be a suitable place to bring Adam. For example, if the park has only "big kid swings"…we really can't enjoy that park as a family. We can take Elliot and Rohan but they, Elliot especially, is really sensitive to Adam's absence. He likes it when we can all be at the park together. So we try to find places that have infant swings that Adam can swing high in or the really cool large swings that Adam loves.
(sidetone: I have this dream recently of helping create parks that are welcoming to people of all sorts of abilities…people like Adam who may have certain needs that limit their ability to participate at a standard playground).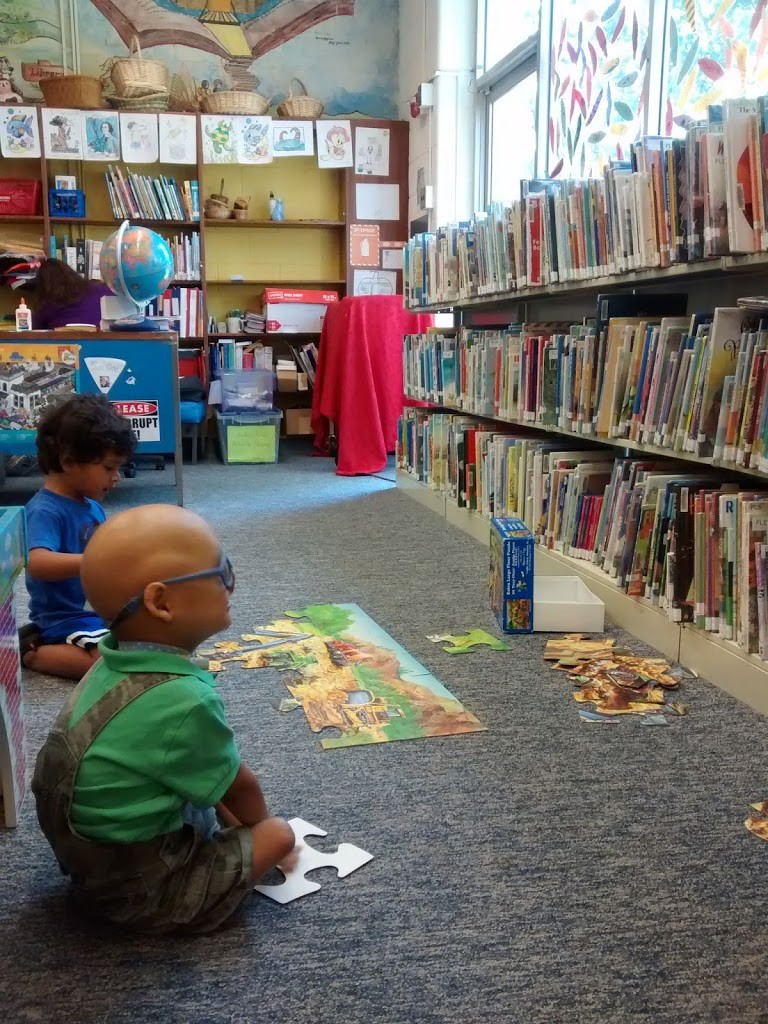 Anyways…it is fun to take these two little ones around the city to find new places. Today we discovered a trail that ended up at an amazing creek that we were able to go creek stomping and swimming in! It was glawwwrious. Clothes hung over a fallen tree and little boys in their skivvies throwing rocks and hollering and splashing and turning purple from the cold water. They had so much fun. And we decided it actually would be fun for Adam. As long as we can find a way to hike there carrying something Adam can sit in or on that would be comfortable to him…we really think he would like it because he loves being near the water. He loves the cool breeze and the sound of the water rushing. We are excited for that discovery for it is only a few miles from our new home.
So I will spare you all of my ramblings, but I did want you to know what is going on. There is a great children hospital up here called CHOP (Childrens Hospital of Philadelphia) that we have been in contact with for healthcare for Adam. If you can continue to pray for us as we adjust in this new season and as Raja starts classes, we would be so grateful.
My next update will include an exciting development/opportunity for Adam up here that we are thrilled about!
Love to each of you.
shalom and goodnight.