So as you all probably know, our internet is quite irregular these days.
The reasons that we are given are endless and quite entertaining.
"When it is cold the lines are difficult"
"The man who flips the switch is on leave" (for 2 weeks)
And I will stop there;)
But alas, the weather has not gotten any colder, so the "flip switcher" must be back in town.
And for now, we have internet;)
(And I really want to learn to flip this switch, wherever it may be. The nurse in me whats to shout "delegate responsibility please!")
So I thought I would share a few organizations, companies, and friends that are also business owners;)
A few are personal friends (and a sister n law;) ) who I just adore and others are non for profits that I think are simple wonderful.
And one of my favorite ways to purchase a gift is to know that
1. I am supporting a loved one
and/or
2. That someone is going to benefit from it on the production side of things…thru getting a job, medical care, clean water, etc.
So I will share at random lots of fun ways to give gifts this year;)
After writing and scrolling thru these sites, I am near tears. Because though I eagerly await the day when our Redeemer will make all things new and will smite pain and suffering from this world, I am amazed at how His Kingdom is coming now thru individuals with hearts for Him the world over. There are some beautiful organizations and some amazing ways for us to shop with a purpose this year;)
Sari Bari is in Kolkata, India and their purpose, as stated on their website, is
"to offer freedom to women who are trapped in the sex trade and to provide opportunity to women who are vulnerable to trafficking. We do this by providing employment in a safe, loving environment, where women are trained as artisans. The women create beautiful, sustainable, handmade products, while making their lives new. We invite you to journey into the freedom story of one woman with your purchase."
This is one of the first organizations I heard about in India and still remains a favorite. I personally know one of the women who started this organization, and she has now started a similiar one in my hometown (I will share more on that organization later). I have also visited the site and warehouse of Sari Bari and still get goosebumps when I think of the light and joy and redemption that radiated from the building and the women inside. Head to their site and find gorgeous quilts, house decor, baby items, and lots more;)

SHE DOES JUSTICE

I have still yet to meet Megan Burns, of She Does Justice, but I love what she has created. She originally started selling products to raise money to bring her daughter home, thru adoption, and it turned into a company;) She just celebrated a year anniversary and in July of this past year, her shop gave 10% of all income to Adam's surgeries.
This is a handmade shop that gives back. Our products are created to fit your lifestyle while being affordable and stylish. A portion of each purchase goes to help support an organization that is doing great work loving the 'least of these'. Check out the cause we are supporting this month on our blog!
She is a stellar woman, is known personally by dear friends of mine, and I love that each month she chooses a cause or individual to give 10% to. Head to her shop HERE
3 Cords
is in Haiti and was started by one of my very best friends, Diana. She was living in Haiti with her husband when the earthquake happened and eventually found herself serving and helping and leading in a Prosthetics Clinic for all the individuals who had amputations due to the earthquake. She saw amazing redemption in the clinic but started to see that after women, specifically, left the clinic, they were ostracized in many ways and had a really difficult job being accepted in their communities, and specifically finding jobs. So Diana, being the beautiful soul and brilliant mind that she is, started a company for these women.
3 Cords is a social enterprise founded in September 2010 to train, employ, and empower Haitian women and their families. Our mission is to provide opportunities to women with physical disabilities, and to show them that they are both beautiful and valuable. We do this by training the women as artisans in a loving, community oriented environment.
It started so small…I still remember her emails asking for prayer requests as she shared her dream of starting this place. Then I remember it starting and slowly growing. Then Ann Voskamp visited it a few years later and shared about the beauty she saw and it grew ten fold. Guys, this is a great way to buy cute accessories for loved ones and support beautiful women in Haiti. Head over;)
So this is fun, because this shop is started and run by my precious sister n law, Marisa. Marisa and my brother, Jennings, got married this past summer. Marisa is working and being a loving wife while Jennings is in his first year of Law School. The girl has got SKILL when it comes to all things art. I love it. She is not only an amazing dancer and actress, but she can create anything out of nothing;) And she has got some gorgeous things here in her shop;) Head over to the
Bennet House
for some adorable home decor;)
So this is a fun one to share, because it is literally around the corner from our home in India (really, it is about an hour away…but I consider it around the corner).
JOYN India
was started by a precious woman named Melody. She and her husband and 2 sons live here in North India and have started some really neat companies to help create jobs for the poor and marginalized.
JOYN takes artisans living in poverty and joins them with the thriving fashion world. Each step of our process is done by hand—creating more jobs, bringing more joy, and connecting more artisans with YOU.
I know Melody and can attest that she is a genuine soul with a heart for the people of Rajpur, India. It has been neat lately to see incredible growth in their company. They have joined up with TOMS Shoes this season and it has been a beautiful thing to see this company flourish, because it means that woman I personally know are getting jobs and are able to stay off the streets;)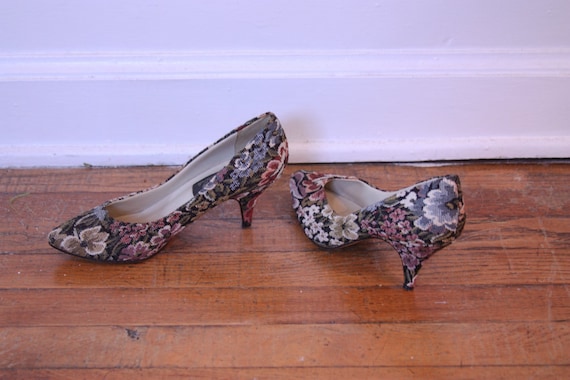 Michelle is the shop owner of Sentimental Heart and she is…well… a sentimental heart;) I met her in the most unlikely of ways and she is an old soul in the form of a young, vibrant, gorgeous woman. I adore her and she has become a dear friend of ours. She gave 100% of proceeds from her shop this past June to Adam's surgeries. She came and stayed with us TWICE to help take care of Elliot during Adam's surgeries. And she hosted us twice on the road this summer. I am praying she decides to make a trip here this spring to visit. She has a gorgeous old home in Tennessee and the basement is full of food for the winter and a gorgeous Vintage Shop. She updates her shop all the time. Please check out her precious vintage pieces HERE
Rethreaded is in my hometown of Jacksonville, Florida and was started by one of the same women who started the first organizations I mentioned, Sari Bari.
"
Rethreaded loves people affected by the sex trade by fostering relationship and life-giving community. Our vision is to unravel the effects of the sex trade by fighting business with business on a global and local level. Rethreaded seeks to unravel the effects of the sex trade, whether it takes the form of human trafficking, prostitution, pornography or strip clubs. This multibillion dollar industry is founded on the exploitation of mostly women and children. As an organization we want to provide safe, viable, and dignity-giving work to survivors of the sex trade."
I have shared coffee and tears with the founder of Rethreaded and she is a rare gem. You guys, she and her team are legit and they are changing lives in downtown Jacksonville. They have beautiful products and I really encourage you to head to their site;)
If there were 5 things that I could say I am most passionate about, maternal health would certainly be one of them. I went to nursing school and worked as a Registered Nurse in Labor and Delivery before I moved long term to India. I then took a 6 month season and went to the London School of Hygiene and Tropical Medicine to do a Diploma Course in "Tropical Nursing and Midwifery". Maternal health needs in India were always one of the main things that lead me to this nation. The beautiful women and babies that perish from preventable issues…it leaves me speechless. And though I have not really had a specific role in serving this population here, yet;), I dream to one day, and until then I will share about ways to serve this area of the world;)
All that to say, my friend Michaela has done a lot of research and has shared 10 organizations that specifically help women and maternal health in developing countries.
Head to her blog post here to read about them;)
It is astounding all that is being done. When I am tempted to get overwhelmed with the need, I see these organizations and I remember that He is at work the world over.
I worked at summer camp for years with Melody and she is certainly one of the most beautiful, radiant, hysterical people I have yet to meet. She has a beautiful shop where she sells hand knit shawls and gorgeous necklaces and rings of baby bird nests, to celebrate the babes in your life;) Look over here to get a glimpse
Click here to get a glimpse;)
She has great sales all the time and just know that supporting her is supporting a gorgeous family who I happen to adore;)